Terry West has released MidiRack v0.3, a freeware VST plug-in for visualisation of MIDI messages.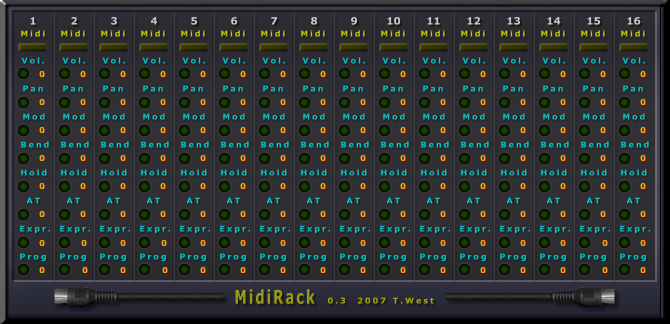 MidiRack features
16 midi channels and major CC controllers in one view: Vol, Pan, Mod, Bend, Hold, AT (aftertouch), Expr., and Prog.
Led signals and realtime controller view.
There's also a MidiRack Small version available, with the same information in a smaller GUI.
The Steady Pro Bundle has been updated to version 1.3 (the special mono version as well). This update adds separate in/out gain controls, and the Vu-meters and lowpass are tweaked.
Visit Terry West for more information, and links to download MidiRack and the Steady Pro Bundle.
You can also download these plug-ins here.