ThaLoops has announced the release of Viola, a virtual instrument from the Colors of Sound series provided in Kontakt, Soundfont and ThaLoops Player formats.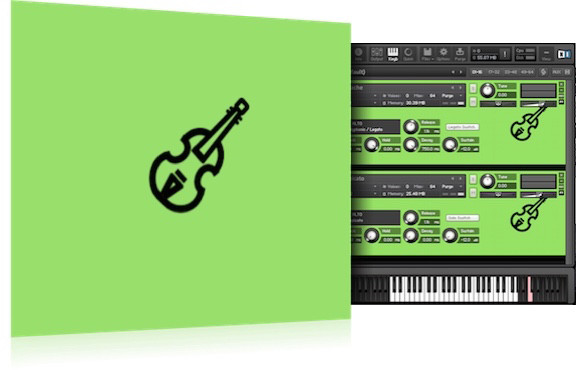 The acoustic viola was sampled in a high-class studio by Latvian National Symphony Orchestra violist. Years of experience playing in the symphony orchestra are represented in ThaLoops Viola virtual instrument. The instrument is built using 851 24-bit wav samples of various articulations covering 5 velocity layers per note and trigger release sounds. Presets of detache, legato, staccato, pizzicato, glissandos and trills are available. ThaLoops Viola is recommended both for accompaniment and solo purposes.

3 1/2 octaves are mapped across keyboard range beginning at C0 and up for Detache, Staccato, Pizzicato and Trills presets. Legato and solo switch button is provided in Kontakt sampler's interface, the switch is also available by using MIDI key C4. Ascending and descending glissando presets were programmed covering each viola's string (A, C, D and G) starting with the first position and continuing up semitone by semitone.
ThaLoops Viola is available for purchase in Kontakt, Soundfont and free ThaLoops Player formats, priced at $24.99 USD.
More information: ThaLoops