That Sound has announced the release of Organic Percussion, a sample pack featuring a comprehensive set of percussion tools.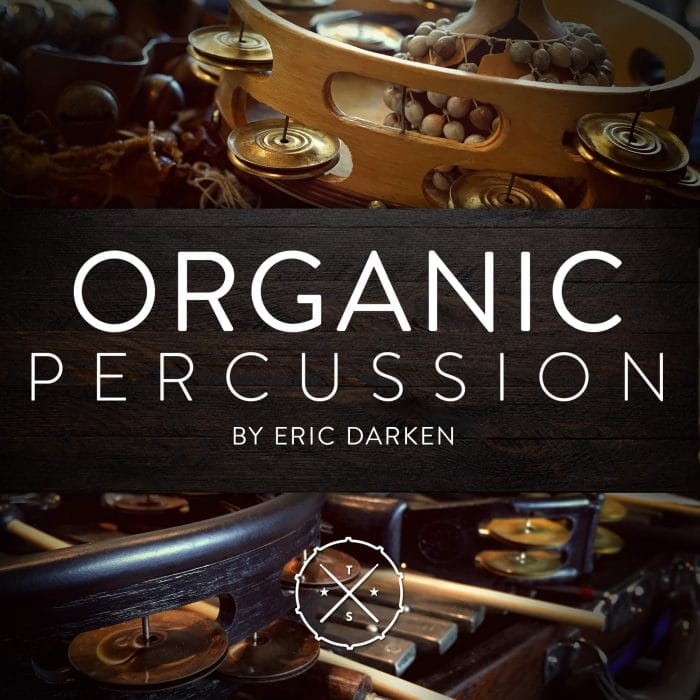 Nothing takes a nice groove and gives it depth like good percussion. So why then are good percussion samples and loops so hard to come by? Most of the existing percussion sample libraries only highlight a few instruments and they all sound pretty lifeless. Seriously, if shaker and tambourine samples are gonna sound stale, why not just play and record them yourself? Well, that's exactly what we did.

ORGANIC PERCUSSION is the last percussion sample and loop library you'll ever need to buy. And there's no one better we could've teamed up with than legendary percussionist, Eric Darken. Eric's body of work is as thorough as they come. Taylor Swift, James Bay, Keith Urban, Bob Segar, Carrie Underwood, and Shirley Caesar are just a few of the notable names from his endless resume. We knew we needed Eric's unique style and rhythmic approach to make sure this library was the most exhaustive of its kind… and he certainly didn't disappoint.
Organic Percussion features
Multiple performances of 10 different tambourines, 6 different shakers, 3 brush snares, and a host of other percussion instruments.
Over 200 one-shot samples.
1470 total loops with tempos ranging from 70 bpm – 140 bpm.
Presets for multiple platforms (Deluxe version only).
Organic Percussion is available for purchase for $35 USD; the Deluxe version is $45 USD.
More information: That Sound / Organic Percussion