The Ardour project has announced the release of Ardour 4.0, the latest version of the music production software that brings many technical improvements, as well as new features and over a thousand bug fixes.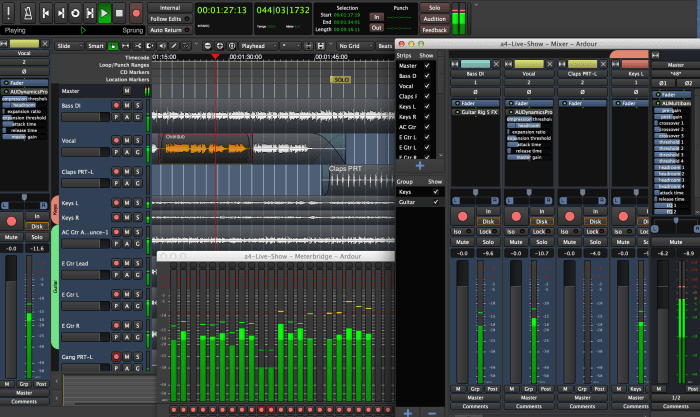 Ardour is an open source, collaborative effort of a worldwide team including musicians, programmers, and professional recording engineers. Development is transparent — anyone can watch our work as it happens. Like a good piece of vintage hardware, you can open the box and look inside. Of course, you don't have to … but one day the fact that anybody can will be useful.
New in Ardour 4.0
Better cross platform support. Ardour now runs on GNU/Linux, OS X and for the first time, Windows.
JACK is no longer required, making it easier than ever for new users to get Ardour up and running (though JACK is still usable with Ardour).
The user interface has seen a thorough overhaul, leading to a more modern and polished experience.
Many other additions and changes.
Ardour 4.0 for Mac and Linux is now available to download for subscribers.
More information: Ardour