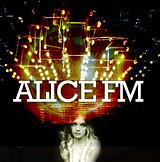 The Chip Collection has released Alice FM, a presets bank for the Alesis Fusion.
Alice FM presets honor the past of Yamaha style keyboards and others are remenesicient of sounds not since seen on the Sega Genesis game platform. Complex LFOs are used to generate envelope rythyms, like on those of expensive software packages costing $200 or more. Alice FM pushes the creative limits of the Alesis Fusion!
Alice FM includes 29 must have FM presets, ranging from Acid, Techno, Chip, to FX.
The full list of presets and a demo track are available on the product page. You can purchase a digital download of Alice FM for $20 USD.
Visit the Chip Collection for more information.