The Drum Broker has announced Beat Butcha – Protein Drum Kit Vol. 3, a collection of drum sounds and fx.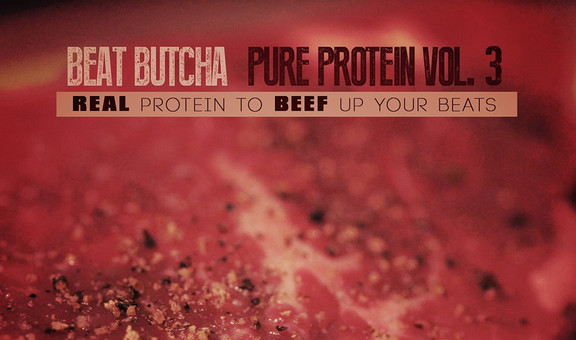 Butcha is known for his work with Danny Brown, Mac Miller, G-Unit, Mobb Deep, Prodigy, Sean Price, Lloyd Banks, Curren$y, & Mr. Probz to name a few. But more importantly Butcha is known for having some of the dopest drums in the industry and hands down one of the most talented producers in contemporary hip hop

This time, Butcha chopped this exclusive collection of drums straight from the 2-tracks of his best work and then EQ'd & Compressed the drums to perfection. The end result is Pure Protein to Beef Up You Beats.
Protein Drum Kit Vol. 3 features
112 Kicks.
209 Snares (rolls, claps, clicks, snares).
154 Hats and Percussion.
150 Extra Sounds (FX, Drum Loops, Instrument Chops).
Protein Drum Kit Vol. 3 is available exclusively from the Drum Broker for $24.99 USD.
More information: The Drum Broker