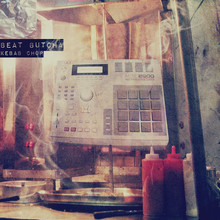 The Drum Broker has announced the release of the Beat Butcha Kebab Chop drum kit sample pack.
Butcha's notable credits include Mobb Deep, Sean Price, Jadakiss, Havoc and many more! Forget copycat Mobb Deep Drum Kit knock offs! These are the same sounds on numerous G Unit, Boot Camp Click, & Mobb Deep records.

Get your hands on one of the illest hip hop producer's drum samples! Beat Butcha's "Kebab Chop" Drum Kit is 492 sounds deep of Butcha's hand selected drum samples that can be heard on records from Mobb Deep, Tony Yayo, Havoc, Sean Price, Lil Eto, and many more. If you are looking for crunchy/grimy drum sounds to layer in your beats… Download this kit!
The sample pack costs $24.99 USD.
More information: The Drum Sample Broker