The Komegatone is an Analog MIDI synth custom built into an old suitcase.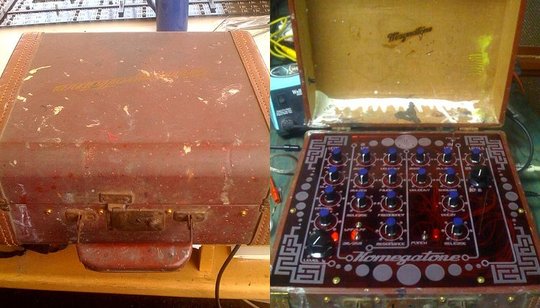 The Komegatone – Another type of vintage!
According to builder Craig Dorety it's a PAiA Fatman with a custom case (that his late grandmother used as a box for her oil paints).
Check this video for more Komegatone.