The Loop Loft has launched a flash sale on the All-Star Multitrack Drum Sessions Bundle, offering 90% off for a limited time only.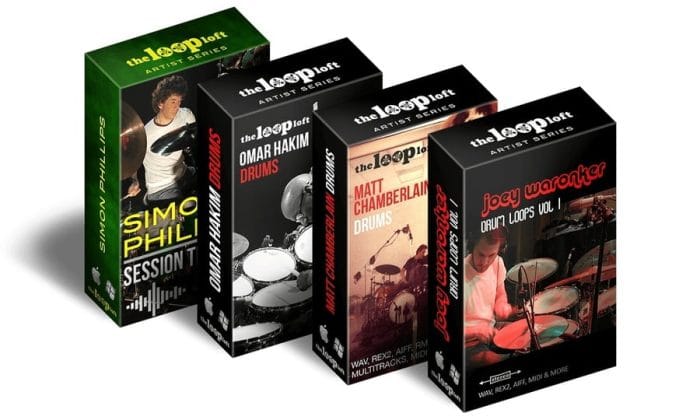 The All-Star Multitrack Drum Sessions Bundle provides unprecedented access to four of the greatest studio drummers in the world. With over 26 GB of multitrack sessions from drumming legends Omar Hakim (Sting, Daft Punk), Simon Phillips (The Who, Toto),Matt Chamberlain (The Wallflowers, Fiona Apple) and Joey Waronker (Beck, R.E.M., Atoms for Peace), this bundle contains 59 unique multitrack drum sessions, allowing you to simply drag and drop grooves to create your own arrangements in seconds.

Recorded in pristine detail, the separate audio tracksallow you to mix every element of each drummer's kit, including kick, snare, toms, overheads and a variety of room mics. The bundlealso includes loops in REX2, AIFF, WAV, Stylus RMX and MIDI formats, allowing you to utilize the beats in any DAW or loop plug-in.

If you're a serious producer, engineer or songwriteruser looking for the best live, multitrack drums available anywhere, then the All-Star Drum Multitrack Drum Sessions bundle is the library you've been waiting for.
The bundle is available for just $31 USD until November 1st, 2015.
More information: The Loop Loft / All-Star Multitrack Drum Sessions Bundle