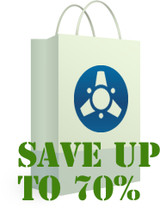 The Loop Loft has launched its Holiday Sale, a limited time promotion with massive savings on all of its loop products.
The holidays are here and we're celebrating by throwing our biggest sale of the year! Use the discount code below to automatically save 35% on our entire line of loops, Reason ReFills, Ableton Live Packs and Multitrack Sessions.

And save up to 70% in conjunction with the bundled savings of the Platinum Pack and our Reason ReFill Bundle!
The Holiday Sale offer expires January 15, 2012. Use discount code holidaysale to take advantage of this offer.
More information: The Loop Loft