The Loop Loft has introduced Maschine Kits, a collection of sample packs for Native Instruments Maschine.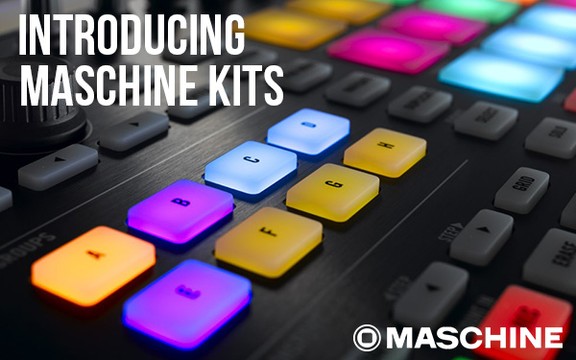 Maschine Kits from The Loop Loft contain hand-selected samples from our most popular collections.
Loop Loft Maschine Kits
Eric Harland Drums – The Eric Harland Maschine kit captures the signature sound of one of the world's top jazz drummers. Wide open-toms, crackling snares and dark, trashy cymbals make this kit a must-have for anyone producing jazz and funk tracks.
Cinematic Drums 1 – Explosive bass drums, thunderous tom toms, ominous percussion and a plethora of unique tones make the Cinematic Drums Maschine Kit the perfect solution for anyone composing music for movies and television.
Everything But Sticks – Let's be honest. 99% of the drum samples in existence use sticks. This isn't necessarily a bad thing, but isn't it time to do something different? This is why we set out to produce Everything But Sticks for Maschine, a collection of samples that take a new and fresh approach to the drum set.
Simon Phillips Drums – This Maschine Kit features samples from master drummer Simon Phillips (The Who, Jeff Beck, Mick Jagger, Toto etc). Simon's signature Tama kit and Zildjian Cymbals provide the perfect bed of sounds for rock and pop productions.
Brazilian Drums & Percussion 1 – The Brazilian Percussion Maschine Kit features samples from drummer Celso Alberti (Steve Winwood, Airto, Flora Purim, Herbie Mann). These authentic percussion samples are perfect for layering grooves in a wide variety of genres.
Singer Songwriter Drums – The Singer Songwriter Drums Maschine Kit features drum and cymbal samples from our popular Art of Brushes Vol 3 release. This is the perfect kit for someone seeking "earthy" and warm drum sounds that easily blend with other acoustic instruments.
The Maschine Kits are available to purchase from $9 USD.
More information: The Loop Loft / Maschine Kits