The Loop Loft has announced the release of Nothing But Three Vol 2, a new collection of MIDI drum loops featuring grooves in 3.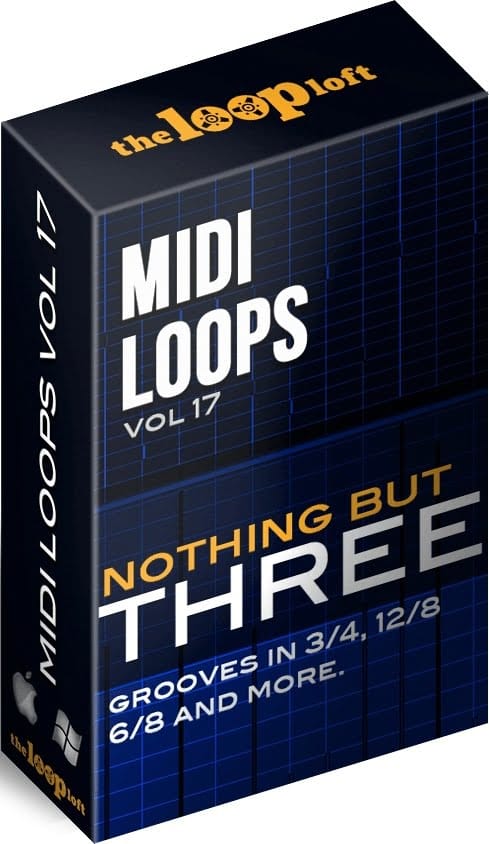 Does the world need another 4/4 beat? If you've ever asked yourself that question, then this is the MIDI drum loop collection for you.

The Nothing But Three series is the first MIDI collection to feature ONLY loops in 3. From 12/8 blues, to cinematic 6/8, to 3/4 experimental, all loops in this groundbreaking collection have the underlying pulse of 3 at their core.
The MIDI pack costs $29 USD.
More information: The Loop Loft / Nothing But Three Vol 2