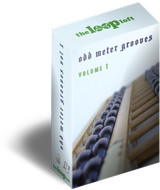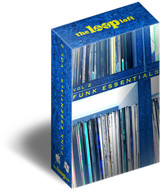 The Loop Loft has released two new loop packs: Odd Meter Grooves Vol 1 and Funk Essentials Vol 2.
With Odd Meter Grooves Volume 1, we've produced a loop pack entirely focused on beats that go beyond the traditional framework of 4/4. While other loop sites only take these things as far as 7/8 (and charge twice as much!?), we've delved much deeper into the possibilities of space, feel and time. From Zappa-esque grooves in 27/16, to Mahavishnu influenced beats in 15/8, to (not so) straight ahead jazz in 5/4, to Muse-approved backbeats in 9/8, we've covered a wide spectrum of tempos and time signatures, all within one loop pack.

Due to the popularity and demand for our first edition of funk loops, we've been busy crafting a second edition of beats that will satisfy the needs of anyone producing music with a bit of soul. Funk Essentials Volume 2 mixes things up with loops ranging from old skool Motown vinyl, bounce-your-head-until-it-hurts Timbaland grooves, neo soul rimshots and heavy and aggressive Rage Against the Machine style funk.
Odd Meter Grooves Vol 1 / Funk Essentials Vol 2 features
Odd Meter Grooves Vol 1: 100 loops, 85-119 BPM.
Funk Essentials Vol 2: 97 loops, 93-220 BPM.
Instant Download.
100% Royalty Free.
High Quality 24 Bit 48 KHZ Audio.
WAV, REX2 and AIFF Formats.
Odd Meter Grooves Vol 1 is available to purchase for $14.95 USD, Funk Essentials Vol 2 is $19.95 USD.
More information: The Loop Loft