The Unfinished has announced the release of the Uno LX Nara Bundle, a collection of 256 patches for Togu Audio Line's TAL-U-NO-LX Roland Juno synthesizer emulation.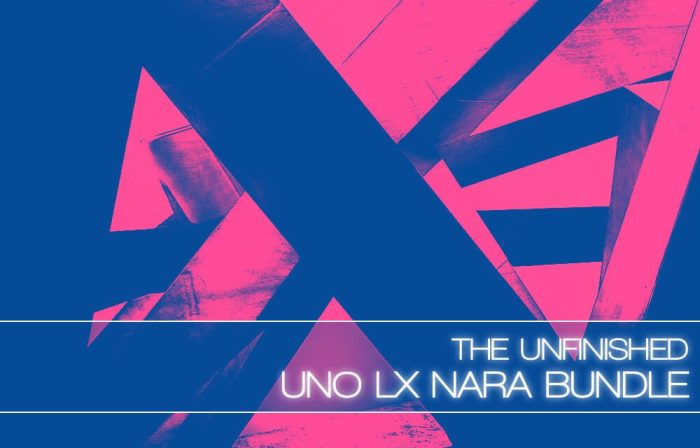 It is is a veritable cornucopia of sounds for the discerning synth enthusiast, covering essential and expressive sounds from the last 40 years.

Nara comes in two volumes of 128 patches each. Volume I is dedicated to the drier, more intimate synth sounds of the late 70s and very early 80s, whilst Volume II focuses on the lusher, punchier essence of the mid 80s. However, Nara's classic sounds provide plenty of fuel for the modern composer and artist.

Influenced by artists such as The Human League, Yazoo, John Carpenter, Tangerine Dream, Brad Fiedel, BT, Orbital, Power Glove, The Advisory Circle, Cliff Martinez, Mac Quayle, Ben Salisbury & Geoff Barrow, and many more; Nara provides inspiration for everything from the retro vibes of hauntology and synthwave up to the contemporary gravitas of modern film score and trailer music.

These soundsets are full of chunky basslines, modular sequences, lush pads, heavenly leads, dark basses, dreamy keys, driving arps; all with that quintessential Juno spirit.
The bundle is available for £29.99 GBP. Volume 1 and 2 are also sold separately for £19.99 GBP each. The Uno LX Bundle comprises Vulcan, Protozoa, Nara Vol I and Nara Vol II. It costs £59.99 GBP.
All prices ex. VAT where applicable.
More information: The Unfinished