Splice has announced that Output's Thermal interactive distortion plugin is now available from its Rent-to-Own platform.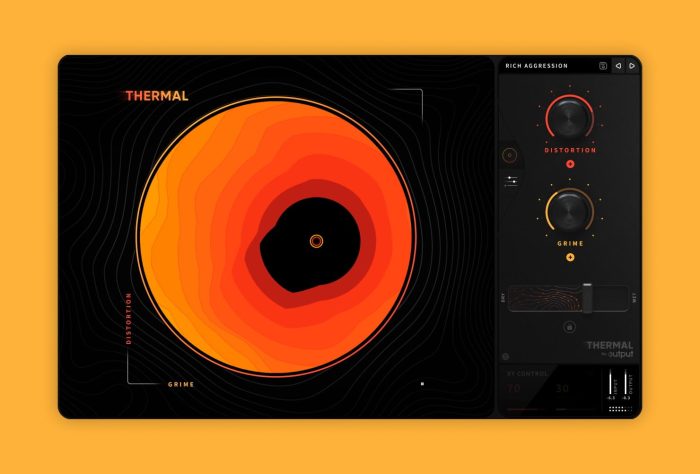 The recently released Thermal allows you to easily create powerful and layered distortion sounds.
THERMAL by Output is an interactive effect offering an intuitive experience for complete control over its powerful, multi-stage engine.

Experiment or dial-in when choosing from 19 analog and digitally modeled distortion algorithms. Add harmonics, grit, shape amplitude, and frequency modulation. Get started with over 250 presets to choose from.
Thermal features
250 presets for immediate playability.
A circular XY visualizer linked to distortion parameters.
Powerful, multi-stage distortion and effects processing.
Interactive waveform manipulation.
Mid-side and time-based width.
15+ custom distortion types.
9 built-in FX with an additional Master Compressor and filter.
Value readout panel for better understanding of controls.
Favoriting feature in Presets menu.
Built-in Tool Tips on Advanced page.
Thermal is available for $9.99 USD/month and you can pause or cancel at any time. You can try it for free for 3 days.
More information: Splice