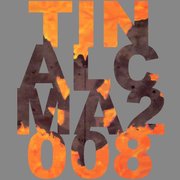 Evan Merz of ThisIsNotALabel.com has announced the Computer Music Anthology 2008, a collection of works by young, student and/or outsider composers.
It is a volume of work that will be distributed for free from thisisnotalabel.com with the goal of promoting electronic and computer music by unestablished composers. There will also be a focus on work that the composer cannot or will not distribute using traditional media (interactive, generative … etc). Accepted submissions will earn a write-up from thisisnotalabel.com and other participating blogs, as well as inclusion in the 2008 anthology.
The deadline for submission is December 1st, 2008.
Check ThisIsNotALabel.com for more information and submission guidelines.