VST Buzz is offering a 38% discount on the Thorus effect plugin by UVI, a chorus that delivers incredibly clear modulation from soft and glimmering to deep and immersive without compromising bass or transients.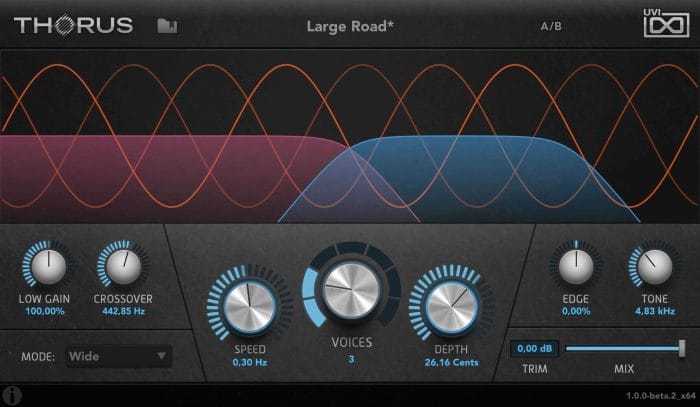 "Thorus" evolved in UVI's pursuit of the perfect chorus algorithm. Building on a state-of-the-art chorus model combined with advancements made in the development of Sparkverb and Falcon.

"Thorus" can create exceptionally deep modulation with an amazingly clear and detailed sound.
Thorus features
State-of-the-art algorithm provides stunning clarity.
Variable 8-voice design allows a wide range of effects.
Intuitive interface, fast and easy to use.
Reflexive Refinement – Thorus includes a number of filtering tools that can be used to further refine your sound.
Multi-Mode – 'Standard' provides a typical sound stage reflective of the input material. 'Wide' results in an expanded stereo image that can be utilized to tremendous effect.
Creature Comforts – a selection of presets to get you up and running quickly.
A/B preset comparison switch and Effect Mix Control for no-risk experimenting and easily dialing in the perfect amount of sonic mojo on your tracks.
Available in VST, AU and AAX plugin formats, Thorus is on sale for 49 EUR until August 4th, 2020 (regular 79 EUR).
More information: VST Buzz