Timber Audio has announced an upcoming Kickstarter for its Prelude, an acoustically beautiful headphone made from solid wood and light-weight aluminum.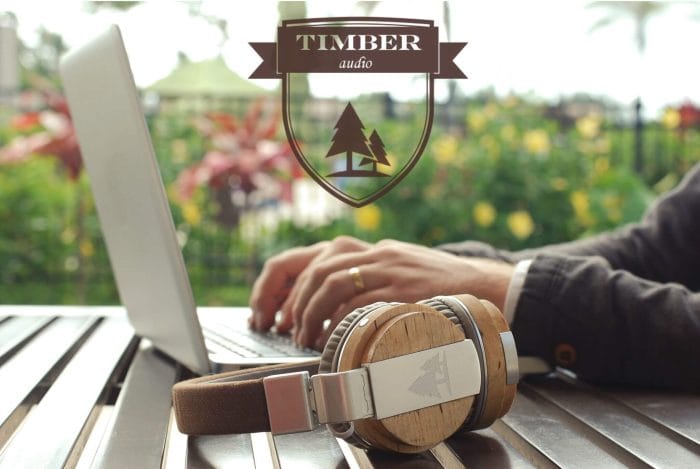 The music we listen to says a lot about us, TIMBER Audio believes the way we listen to and connect with that music is just as important. For the past nine months, TIMBER Audio has been working to perfect their design of an acoustically superior headphone, the Prelude. Drawing inspiration from time-tested instruments, the Prelude provides a naturally acoustic listening experience that revitalizes your music with these stunningly beautiful wooden headphones.

TIMBER Audio's real advantage is in combining the acoustic material of solid wood and the innovation of wireless connectivity. Connect to your smartphone or other Bluetooth capable device and free your hands from cables to listen to music or take and make phone calls.

The acoustics of the Prelude are captivatingly natural, with an even balance of lows, mid-range and highs relying on the natural variations of wood to add color to the sound slightly. In designing the headphones it was TIMBER Audio's ambition to create something users could wear on all occasions, both business and casual. Because no two pieces of wood are the same, the headphones provide you with something that is as unique as you, your music and your style.

With their KICKSTARTER release just around the corner, early-bird supporters can look forward to discount prices up to 50% off the estimated retail value of $198 to help the company reach their funding goal of $55,000 in 30 days.
Sign up for Timber Audio's mailing list at timberaudio.us and be the first to take advantage of their June 6th Kickstarter release.
More information: Timber Audio