Time+Space has announced it will have some exclusive UK previews from several top brands at next week's London International Music Show (LIMS), UK's biggest music exhibition.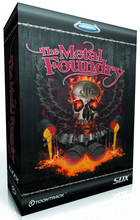 Time+Space @ LIMS 2009
The Metal Foundry – Toontrack
Drum sampling specialists Toontrack will be joined by heavy metal drummer Dirk Verbeuren (Soilwork, Scarve, Aborted) to demonstrate the sheer hot molten power of their new Superior Drummer 2.0 expansion pack.
The Metal Foundry SDX™ is an all-new recording with Meshuggah drummer Tomas Haake, featuring seven massive drum kits, spanning 300,000 sound files of raw, single hit drum recordings covering Hard Rock to Metal, from the early Blues tinged sound of the late 60s to the fragmentation of today's music, from Power through Thrash, Death and Progressive Metal.
This will be the first ever UK demonstration of The Metal Foundry since its announcement last week and the tremendous performances from Verbeuren are sure to be a crowd-puller.
ESP1010e – ESI
ESI, one of the world's leading suppliers of audio hardware, will be giving the brand new ESP1010e recording interface its first UK showing at LIMS – just as it starts shipping within the UK. The upgraded version of the famous ESP1010 is now a PCIe (PCI Express) solution, integrating the latest interface standard for extremely fast and reliable data transfer.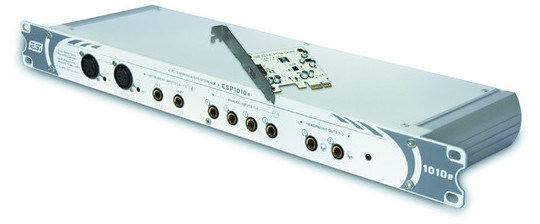 The hardware is equipped with 24-bit converters on up to 8 analog inputs and up to 8 analog outputs. Two input connectors are equipped with microphone preamps with balanced XLR connectors and switchable phantom power supply that can be used with high quality dynamic and condenser microphones. In addition, two Hi-Z inputs are provided to directly connect and use guitar input signals. ESP1010e also provides a 24-bit 96kHz coaxial digital input and output, a 32 channel MIDI I/O interface with 2 inputs and 2 outputs and full EWDM driver with DirectWIRE functionality.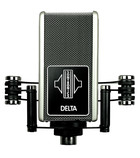 Delta – Sontronics
UK-based microphone brand Sontronics will be waving the British flag at this year's LIMS, exhibiting its complete range of microphones, preamps and accessories. The brand, which celebrates its 5th birthday this summer and has been distributed in the UK by Time+Space since 1st April, will be offering show visitors the chance to try out all their British-designed microphones including the newly released rugged ribbon mic, DELTA.
The new mic is designed for use in the live environment as well as the studio, and the guys at Sontronics have come up with an ingenious way of demoing exactly what it can do.
"The Sontronics RockBox," explains Sontronics founder Trevor Coley, "is a soundproofed isolation box containing our new DELTA ribbon microphone sitting right next to a guitar amp connected out to a guitar and headphones. Visitors can pop on the headphones, play the guitar and experience exactly how well the DELTA works on guitar amps, and users are already telling us it also gives amazing results with brass, woodwind and stringed instruments as well."
Throughout the four-day show (11-14 June), Time+Space will also be hosting a daily prize draw to win prizes from Toontrack, Sontronics, ESI and Rob Papen.
Visit Time+Space and LIMS for more information.