UK and European distributor Time+Space has announced a slew of new promotions from premium software brands Rob Papen, Synthogy and Overloud.
20% off Rob Papen effects-plugins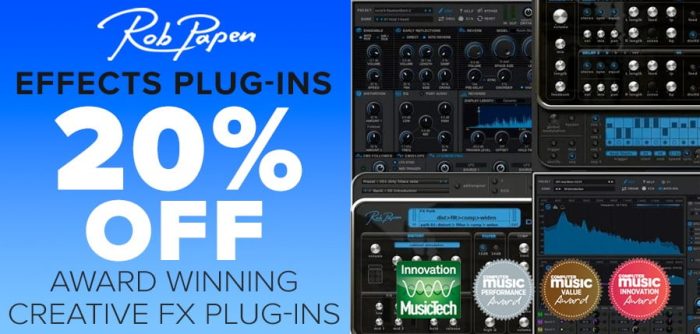 These are not just your bread and butter reverbs/EQs/delays etc – each plug-in has been designed for maximum creativity with unique features that make for fun and inspiring musical exploits!
With prices starting at just £27.16 / €31.20 until 31st March, there are 7 plug-ins to choose from including the recently released XY-Transfer, the easy to use MasterMagic, and the uniquely creative RP-Reverse.
30% off Synthogy Ivory II Grand Pianos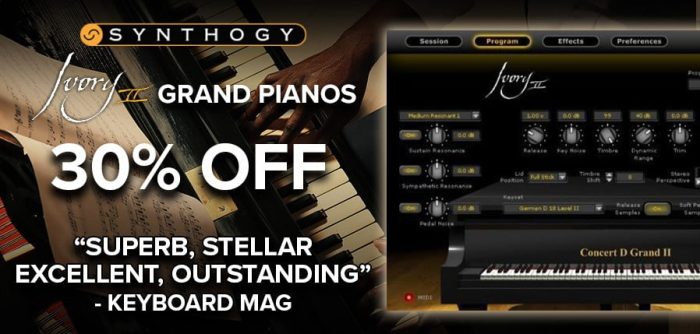 Ivory II Grand Pianos features 3 exceptional Grand Pianos recorded in world class studios. This premier collection includes a Hamburg Steinway™ Model D, a Bosendorfer™ Imperial 290, and a Yamaha™ C7 Grand, recorded as only Synthogy can, capturing all the nuances and fine detail found on the original instruments.
The playing experience is simply extraordinary with an emotional range extending from the heartiest fortissimo to the most delicate and nuanced pianissimo. Ivory II Grand Pianos will breathe under your fingers, unveiling your best performances from a truly organic instrument.
46% off Overloud Sculptube – 1 week deal!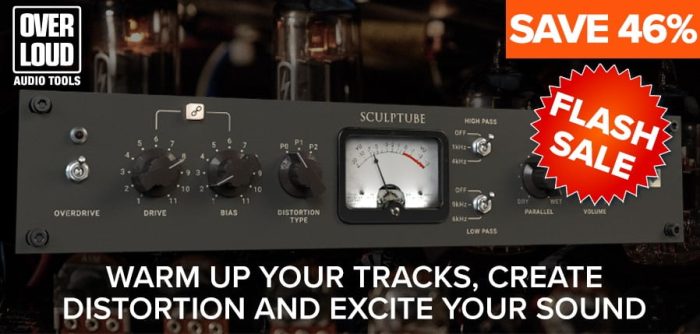 Overloud Sculptube is an incredibly versatile tool and will let you build a wide variety of analog tones. You can warm up tracks with analog coloration, create tube distortion, and excite your sound by adding natural tube harmonics.
By adjusting the drive and bias of the tubes, Sculptube recreates amazing analog tones so you can control the amount of distortion to fit your sound. And with three different tube configurations, Sculptube allows you to get the warm, rich analog sound your tracks need.
This offer expires March 9th.
More information: Time+Space