Soundware specialists Time+Space recently launched a brand new website and are celebrating by offering a host of exclusive deals this Easter.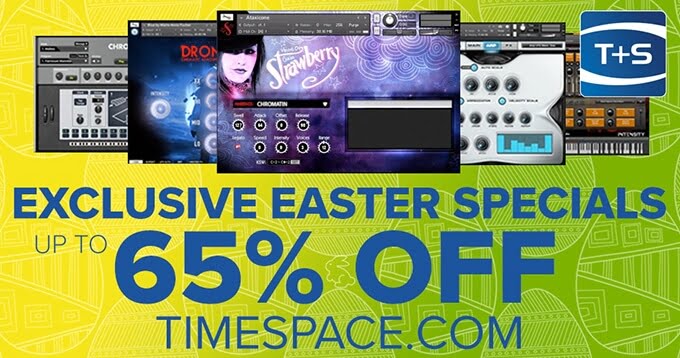 They've teamed up with several developers such as AAS, Soundiron, Big Fish Audio, The Unfinished and more to bring you a selection of great offers on sample packs, instruments, plug-ins and Spectrasonics Omnisphere expansions.
As well as discounts of up to 65%, you can also take advantage of deals such as…
1000 extra loyalty points (worth £5!) with any Gothic Instruments titles
50% off AAS Chromaphone 2 acoustic object synthesizer plus free Cinematix pack worth £29
Over 40% off and double points on the award winning Sam Spacey Epica Bass plugin.
Most offers end Monday April 2nd, 2018.
More information: Time+Space