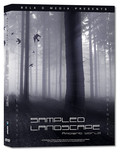 Time+Space has announced it is now shipping Sampled Landscape and Retro Flute, two sample libraries by Bela D Media.
Bela D Media's Sampled Landscape is a unique collection of sounds, programs and multis. Solely developed to create film inspired textures, Sampled Landscape easily generates a host of evocative and primal musical emotions deeming it the perfect tool for documentaries, soundtracks and new age music.
Sampled Landscape features
138 drones, multi patches and near 500 vocal phrases.
Meditative flutes, Tibetan Bowls, Bells, Whispering Winds, Atmospheric Percussion, Ethereal Voices, Mantras and more.
Audio Format 24-bit/44.1KHz. Native Instruments Kontakt 2 and 3.
Sampled Landscape is available for £209 GBP.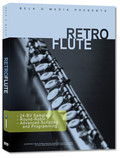 Retro Flute is flute library for Native Instruments Kontakt.
Eduardo Tarilonte is well known for his 5 star Anthology series. The same award winning attention to detail has been applied to this latest release. Though it will sit extremely well in a Cinematic, Classical or Jazz ensemble track, it is the retro sound used by many progressive rock artists that produces a pure and powerful tone.

Perhaps the most exciting feature of Retro Flute is the ability to generate the popular sung style, best described as the flute being sung through as it is sounding. This mix of instrument and vocalist has never been sampled before.
Retro Flute features
Sustained Straight Tone & Vibrato.
Sung Style.
Various Staccato Options.
Repetitions, Overlaying Options.
Player Breath Noise, Key Noise.
Slide Down, Runs, Flutter, Mordent, Half and Whole Tone Trills.
Audio Format 24-bit/44.1KHz. Native Instruments Kontakt 2 and 3.
Retro Flute is available now for £109.95 GBP. Use coupon code 00010 at the checkout to receive an additional 5% discount on a purchase.
Visit Bela D Media for more information and audio demos.