Time+Space has announced the release of Sculptor: Live Impacts Module, the first title in a brand new series of sound design tools for Kontakt courtesy of Gothic Instruments, the developers behind the hugely successful Dronar: Hybrid Module.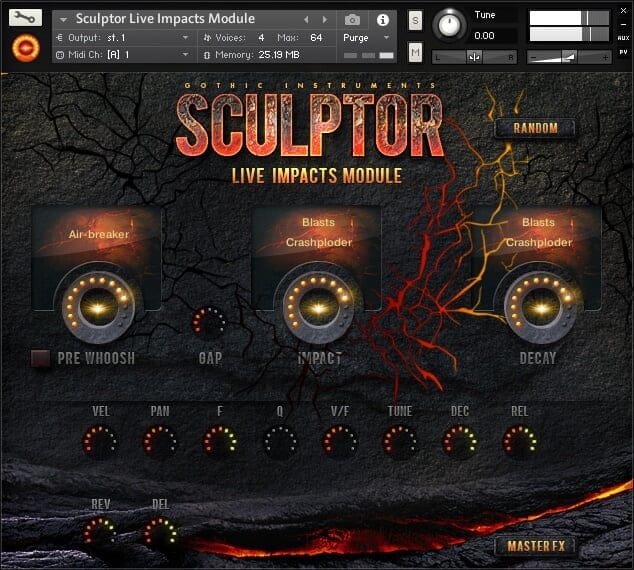 With sounds derived from recordings of fire, metal, stone and explosions, you can create monstrous slamming impacts, ear splitting strikes and thundering blows in an instant with a set of simple, sound-shaping dials that allow for a high level of customization.

Set the PRE-WHOOSH dial to create the sense of a high speed incoming projectile. Heighten the tension by adjusting the GAP dial to increase the gap between the whoosh and the impact. Select RANDOM for an endless set of new impact sounds.

The customisation possibilities are endless and, with over 80 presets included, you can get monumental-sounding results that induce panic, tension, fear and excitement in seconds.
Sculptor: Live Impacts Module for Kontakt is available for the introductory price of £43.95 GBP until August 1st, 2016 (regular £54.95 GBP). Customers who purchase this product will be entitled to further loyalty discounts on future Sculptor modules due for release later this year.
More information: Time+Space / Sculptor: Live Impacts Module