TK Audio has announced the release of BC501, a powerful new 500 series stereo bus compressor.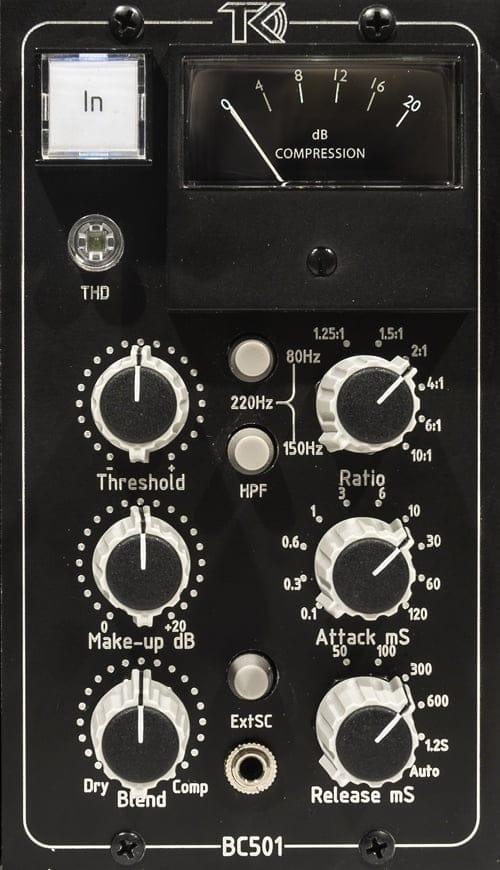 Featuring all the power of TK's flagship BC1‐S, the new BC‐501 adds even more functions taken from the BC2‐ME mastering compressor, such as additional ratio settings (1.25:1, 6:1), a THD switch that adds more even harmonics to the signal, and three HPF settings from which to choose (80Hz, 150Hz, 220Hz).

All controls are detented for easy, precise recall. A dedicated Wet/Dry knob allows blending between the original and compressed signals, and an external sidechain input (accessible via stereo 1/8" mini TRS jack) is also provided. All products are individually hand built and tested in Sweden.
BC501 is available for purchase for MSRP $1,059 USD / 929 EUR ex. VAT.