SyS Audio Research has announced that its Ton-Geraet 1 software synthesizer instrument for Windows is now available for free.
The multi-mixture synthesizer with 2 individual voices and a wavetable sequencer has also been updated to version 1.2, which fixes a problem with saving presets and a display bug in the setup-page.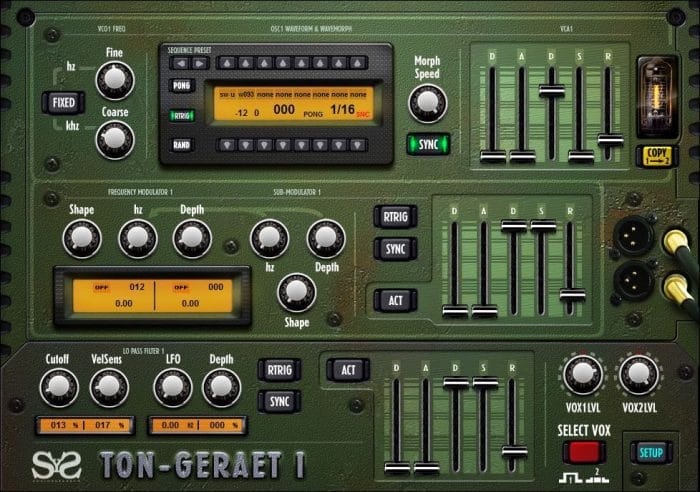 When we announced SyS TG1 in 2010 and sent out some Beta versions, we were so surprised by the massive amount of interest and the pure impact of downloaded demos, we almost had to shut the website down, because we weren't prepared for that kind of attention.

SyS TG1 must have hit a nerve, and here might be why: Coming from the C64 and 8-bit sound world, Wertstahl always wanted to have a Synthesizer, that acted like a SID Soundchip in a 16 bit context.

So he went and analyzed the methods of how the complex C64 sounds were created: although the SID Soundchip is extremely limited, sequentially switching waveforms or using arpeggio-lists to create pseudo-chords do the magic. Inspired by that, the heart of the SyS TG1 was born: the wave-morph-sequencer.
The Ton-Geraet 1 synth is available to download as a VST plugin for Windows.
More information: SyS Audio Research