Tone2 Audiosoftware has announced a giveaway of Nemesis, the new NeoFM synthesizer instrument for Windows and Mac.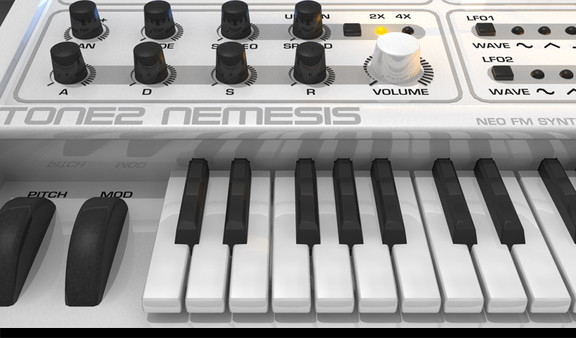 After a very successful Nemesis launch we now have an exciting give away where you can win a Nemesis license.

On the 10th of January 2014 we'll pick two lucky winners who will receive a free Nemesis license.

How?

Download the Nemesis demo from our website: http://tone2.com/
Pick your three favorite presets.
Go to our Facebook page: http://www.facebook.com/Tone2Audiosoftware – If you want, be sure to Like us!
Post the names of your 3 favorite Nemesis patches inside of the Nemesis give away post.