ToneBoosters has released version 1.2.2 of its plugin installers, providing a range of improvements and updates including AAX support.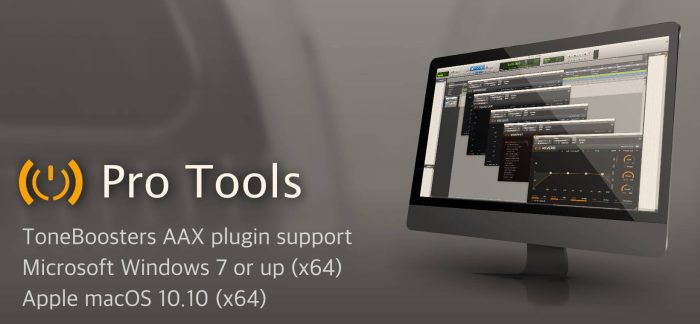 In response to an overwhelming number of customer requests, ToneBoosters has made the v4 plugin range ( Barricade 4, Equalizer 4, ReelBus 4, and Reverb 4) as well as our acclaimed headphone correction plug-in Morphit available as AAX plugins for Avid Pro Tools.

The beta AAX plugins require a 64-bit version of Avid Pro Tools, and Windows 7 SP1 or up for Microsoft Windows computers and macOS 10.10 or up for Apple computers. The AAX plugins are included in our latest installers.
Changes in v1.2.2
Native AAX (Pro Tools) versions of the flagship peak limiter (Barricade 4), dynamic equaliser (Equaliser 4), headphone correction and calibration (Morphit), tape simulator (ReelBus 4) and room simulation (Reverb 4).
Various performance and stability improvements.
All plugins are provided in native 64-bit format.
31 new headphone profiles added to Morphit – the most extensive headphone correlation and calibration tool available today.
Support for the latest and greatest Harman headphone target curves in Morphit.
The updated installers are available for download for Windows and Mac.
More information: Toneboosters