ToneBoosters has updated its effect plugins for Windows and Mac to version 2.8.4.
All plugins have been updated to version 2.8.4; new downloads are available at www.toneboosters.com. Happy new year!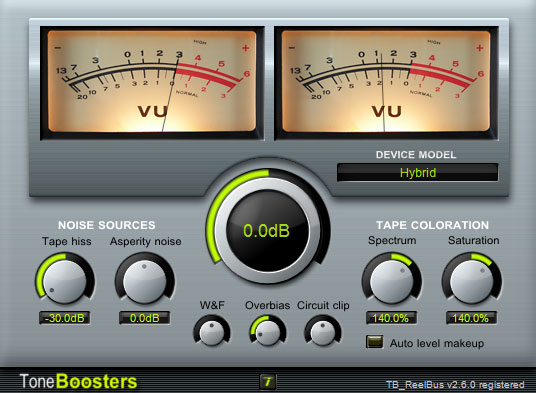 Changes in v2.8.4
ReelBus – Added a new tape model.
TimeMachine – Improved noise and dithering processing in TB TimeMachine – bit depth reduction sounds much more musical now.
EBULoudness – Added PLR (Peak-to-Loudness Ratio) readout; Added k16v2 dynamic preset.
The updated plugins are available now.
More information: ToneBoosters