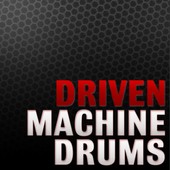 Tonebuilder has announced an end of the year sale for its Driven Machine Drums 1.5 sample library.
A library designed to keep you in the creative flow all the time, recorded directly from the source through some of the best equipment in the world.
Driven Machine Drums 1.5
4,114 Total Samples, 24 Bit.
Synthesis Sources: Euro Modular (Cwejman, Wiard, MOTM, MakeNoise+), Serge Modular, Elektron Machine Drum, Symbolic Sound Kyma Capybara, Eventide H8000FW, Korg ER-1, E-mu SP-1200, Oberheim DMX, Emu Mo Phatt, Yamaha DX200, Roland TR909, TR808, TR707, TR606, Vermona DRM-1 MKIII, Jomox MBase 11, Acidlabs Miami, Jomox MBrane 11, Drumfire DF500, Simmons SDS-1000, MFB-503, Elektron Monomachine.
Analog Processing: Thermionic Culture Vulture, Anamod ATS-1 w/ all cards, Neve 1073 Preamp, Atlas Pro Juggernaut Twin, A-Design EM-Gold, Source Plus Tube Amp w/ 1957 NOS French Mazda Tubes, Empirical Labs Distressor, Moog MF101, Mutronics Mutator, Dynacord VRS-23, Avedis E-27, TK-BC1, Valley People Dynamite, Schippman Ebbe und Flut.
Driven Machine Drums 1.5 is available to purchase at 25% off until 1 January, 2011.
24 Bit Wav/Aif, Guru Kits: $57 USD.
24 Bit Kontakt, EXS-24, Wav/Aif, Guru Kits: $65 USD.
More information: Driven Machine Drums