ToneCarver has released Regen, a free looper plugin developed for the KVR Developer Challenge 2014.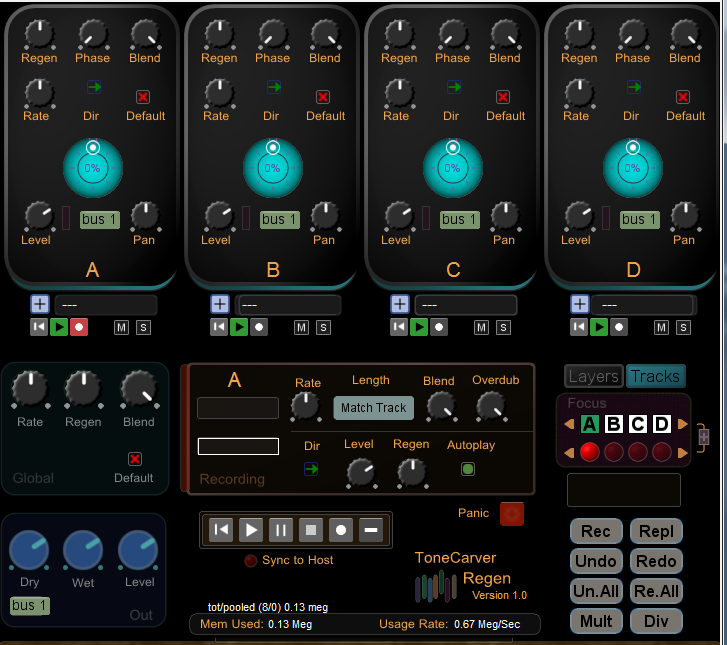 Regen is at its heart a looper plugin (a la Frippertronics) that is well suited for ambient/textural/soundscape type layering. It can be a simple looper but also offers deeper dive controls to modify playback of recorded material.

It features four independent loopers ("tracks") that are built up from individually recorded audio segments ("layers"). Recorded material in the layers and tracks can be manipulated (playback rate, direction, blend, pan, level, start offset) post-recording for creative playback. Regen accepts stereo input and supports up to 4 stereo outputs. Regen allows Undo and Redo of recorded material and supports control via MIDI.
The plug-in is available to download for Windows (VST).
More information: ToneCarver / Regen