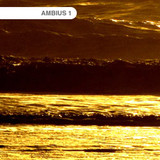 Tonehammer has released Ambius 1: "Transmissions", a collection of handcrafted ambiences, drones, pads and evolving "synth" leads.
In this first volume of our Ambius series, we focus on the dark, the cryptic, the unnatural and the subliminal, in the form of unearthly angelic bell tones and demonically corrupt signals filtering through the void.

Every sound you hear was hand-crafted using only organic field and instrument recordings. In fact, no synthesizers were used in the creation of this library at all. We used a variety of custom techniques to blend, warp, shape and layer the sounds, taking them from the realm of the known into that of the very unknown. The instruments you'll find in this collection range from simple, clean, tonal leads to compound, constantly moving sound-scapes and textures.
Ambius 1: "Transmissions" features
288 different patches.
2.5GB ambient material.
Core articulations (main drone categories):

Tuned Solo:

Clusterbells – Dark, sustaining bell-like drones with a searing top end, these make for great pads and leads.
Dig – This set has tonal and textural similarities to a wall of didgeridoos, with plenty of muddy, complex bass and mid tones.
Musiox – Clean, crisp sustaining bell tones.
Pangubus – Clouds of vast, warm organ-like texture, morphed with deep brass bells.
Pianus – Sustain drawn to infinity.
Protus – Similar in nature to the pangubus, but darker, crisper and yet more dissonant.

Melodic Pads:

Para-orchestral – Orchestral atmospheres and pads, from light and harmonic to dark and discordant.
Re-choral – Choir-like pads and atmospheres, from light and harmonic to dark and discordant.
Transmusical – Dark, evolving, dissonant complex ambient drones.

Horror drones, textures and ambiences:

Drill-o-phone – tuned lead instrument created from a dental drill grinding into tooth enamel.
The root canal – pads and ambiences created from an actual root canal procedure.
EVP – Evil transmissions from the other side, ranging from mystical to horrific.
Industry- Dark machines at work.
Panorganics – Strange alien biological auditory experimentation.
Rictus – sickly neon lights.
Swarming – great killer bee swarms and locust plagues.
Winds – storm winds howling through the cracks and endless hallways of an ancient factory building.

Bonus: Custom Convolution Reverb Impulses.
Extensive read me (.pdf) install, patch and hint documentation.
3 main categories (Tuned, Melodic, Horror).
288 Kontakt patches, including one patch with everything / 352 looping wav samples.
2.56 GB installed, 1.8 GB .rar download.
Sample resolution: 44.1Khz / 24Bit stereo .wav format.
Format(s): Kontakt and .wav.
Note: Native Instruments Kontakt 3 / 4 full retail versions required for all Kontakt instruments.
Note: Free Kontakt Player will only work for 30 minutes with this product. Full version of Kontakt is required to remove this restriction.
Ambius 1: "Transmissions" is available to purchase for the introductory price of $59 USD until 28 February, 2010 (regular price $79 USD)
More information: Tonehammer