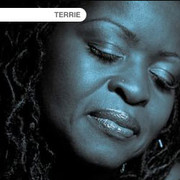 Tonehammer has released Forgotten Voices: Terrie, a Native African, Soul and RnB inspired vocal sample library.
Internationally renowned, Terrie Odabi, is a classically trained singer who studied under Gwen Brown, Bill Bell and the late John Patton. While traveling she started gaining interest in other cultures and languages from Latin to Spanish, from a variety of African to Middle Eastern dialects. Her incredible depth and understanding of music cultures were the premise of the library, which covers several African dialects to Gospel, Soul, RnB and more experimental types of singing.

The library contains over 5.000 phrases and sounds derived from over 20 hours of session material. The phrases are divided into a nomenclature that allows the composer to easy access the type of phrase he is looking for. An example of a phrase could be: "african_mama_koko_mp". The first part (african) refers to the style, the second part (mama_koko) refers to the main words articulated in patch and the third pard (mp/mezzo-piano) refers to the dynamic level of the phrase. The majority of phrases were sung multiple times, which allows the composer to stack for more phatness/fullness, but also allows tiny variations making the score alive. In addition Terrie also made 10-30 variations of many of the phrases, so the composer can truly combine the phrases to create his own songs.
Forgotten Voices: Terrie features
Articulations include:

+5.500 phrase samples
Improvisational phrases in self-made language(s) divided into four main categories: African, Gospel, Soul/RnB, Scat/Jazz
Comprehensive breath patches
Effects (ex. african chant yells)
Multiple phrase variation
Multiple phrase stacking variations
Bonus: 22 Vocal ambient banks by Mike Peaslee

Intelligent editing and programming (off-set, time-stretch and root pitch control).
Extensive read me (.pdf) install, patch and hint documentation.
130 instrument patches, 5.500 samples, 2.10 GB installed, 1.2 GB .rar download.
Sample resolution and source format: 44.1Khz/16/24Bit mono- and stereo .wav format.
Programming format(s): Native Instruments Kontakt 2.
Note: Native Instruments Kontakt 2.2.4 / 3 / 4 full stand-alone retail versions required for Kontakt patches.
The Free "Kontakt Player" does not support this library.
Note: Contact and more information about Terrie Odabi here.
Forgotten Voices: Terrie is available to purchase for the introductory price of $89 USD until December 5, 2009 (regular price $99 USD).
More information: 8Dio Productions