ToneScape has released Small Mechnanics, a free sample pack.
Small mechanics is my next free samplepack containing 100 mechanical samples.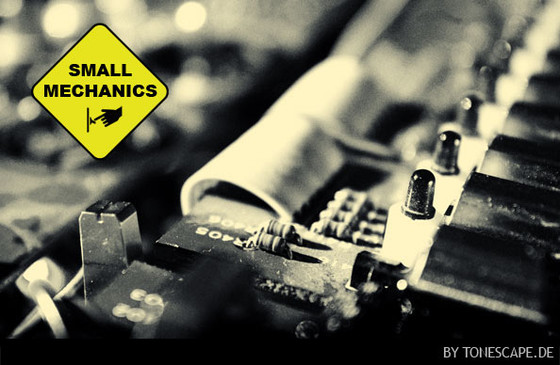 Small Mechanics features
50 samples of switches and buttons from all sorts of appliances, tools and instruments.
50 electrical motors from kitchen appliances, cameras and a wheelchair.
Recorded with a Zoom H1 handheld recorder.
Small Mechanics is available to download at no cost from ToneScape.
More information: ToneScape