Toontrack has announced that it will be presenting the company's first-ever theme month centered around country music in February.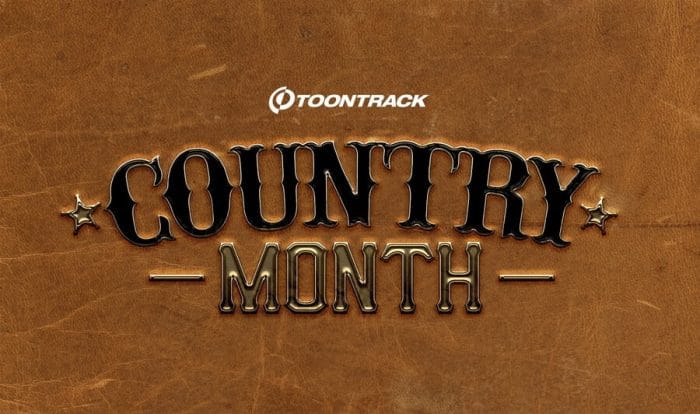 The month will include four new releases, all of which will be announced weekly throughout the month.

In addition to this and several other efforts, Toontrack will be hosting a player based on customers' songs. Individual tracks will be selected weekly and highlighted on www.toontrack.com together with profiles on each songwriter.

Toontrack encourages anyone who has a country/pop or singer-songwriter song and wants a chance to be featured in the player to follow the below instructions.
Toontrack Country Month
Upload your song to SoundCloud
Send your SoundCloud link to songwriter@toontrack.com
Feel free to share it in your social media with the tag #ToontrackCountryMonth
"We are very confident about our upcoming releases and feel excited about centering an entire month around country music and the craft of songwriting," said Toontrack's CEO Peter Knutsson.
Subscribe to the Toontrack email list to stay up to date on news, releases and activities.
More information: Toontrack