Toontrack has announced the release of the Al Schmitt EZmix Pack, a collection of 50 custom signal chain presets by a bona fide audio industry legend.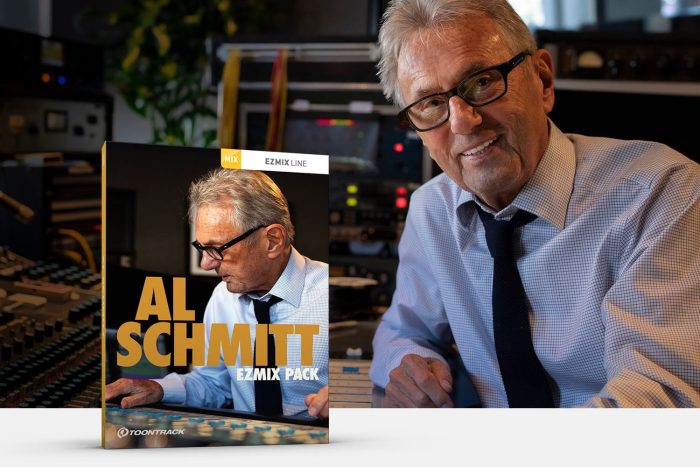 After close to nine decades on earth and nearing seven behind a studio console, with 160 gold and platinum albums under his belt, 23 Grammy Awards to his name and a star on the Hollywood Walk of Fame, Al Schmitt is arguably the most prolific and awarded man in the audio recording industry – ever. Welcome to an expansion for EZmix 2, engineered by the man himself.

With settings for electric and acoustic guitar, vocals, drums, percussion, keys, bass and more, this EZmix pack will not only give you a broad set of tools to aid you in any facet of your mixing process, it will also get you inside the head of the audio visionary that is Al Schmitt.

The amount of experience encapsulated within these 50 settings is hard to fathom or express in words. Luckily, there is always music. Let's have that do the talking. Start mixing!
The collection includes 50 presets by Al Schmitt, offering instrument-specific settings for acoustic and electric guitar, bass, vocals, strings, keys, brass and more, as well as general settings for drum busses, compression and effects.
The Al Schmitt EZmix Pack is available for 39 EUR If you don't have EZmix 2 yet, you can currently get it on sale at a 20% discount.
More information: Toontrack