Toontrack has announced the release of Basic Jazz MIDI, a collection of basic, traditional jazz and swing drum MIDI variations.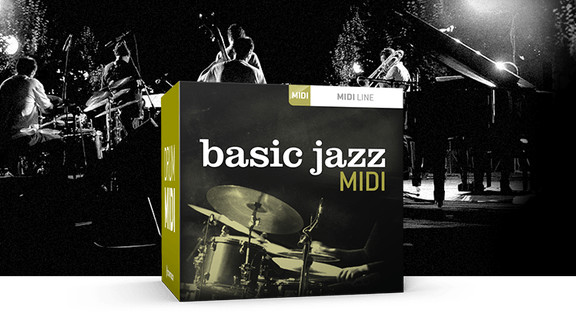 Basic Jazz MIDI comes with eight and 16 bar variations of fundamental swing comping patterns in 3/4 and 4/4 time, all categorized by increasing intensity and complexity. It was performed by Norman Garschke, a traditionally trained drummer with a masters degree in jazz performance from the Conservatories of Hilversum and Amsterdam.

"To me, jazz drums is about composing in real-time, about staying in the moment and letting yourself go. I think the best term to describe it is 'instant composition'. The idea behind this collection was to capture just that – variations of rhythmical comping ideas and melodies a jazz drummer would play to accompany a band", he says.

With tempos varying from 90 to 200 BPM, you'll have all the drums you need for anything from medium walking ballads, slow medium standards to medium uptempo arrangements. Start assembling your song of controlled, sophisticated drum improvisation with that inimitable nuance, touch and feel of a session player.
Basic Jazz MIDI features
Approx. 500 individually played drum comping variations.
Performed by Norman Garschke.
3/4 and 4/4 swing patterns in 8 & 16 bar sections.
Ride cymbal variations, snare drum/bass drum comping ideas and tom variations.
4/4 walking-time and "playing in two".
The MIDI pack is available for purchase for 25 EUR. The pack works with EZdrummer, EZdrummer 2, Superior Drummer 2 (optimized for 1 kick, 1 snare, 2 toms, 2 floor toms, 2 crash cymbals, 1 china, 1 ride cymbal).
More information: Toontrack / Basic Jazz MIDI