Toontrack has announced the release of the Progressive Fusion MIDI pack, a collection of drum MIDI grooves tailored for busy progressive rock and fusion.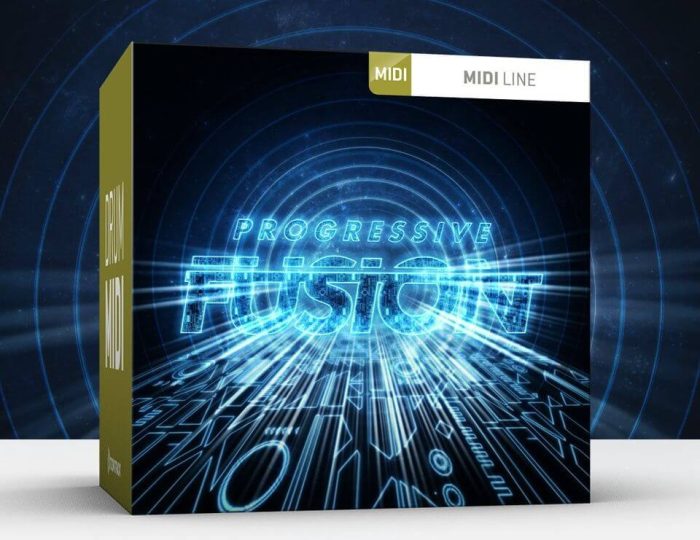 In some genres, a repetitive and sturdy backbeat is all a song calls for. In others, quite the opposite is what's required. Much like jazz, both progressive rock and fusion definitely belong to that latter category. They have the drummer in the driver's seat, steering the entire band at breakneck speed through the tricky passages, hairpin bends and serpentine roads that often make up the songs.
This collection of MIDI is a homage not only to the music but also the bands, the drummers and the dedication that goes into perfecting the craft of playing at the very apex of what's humanly possible – and still make every note count and be there for a reason.
"In this MIDI pack, I tried to cover more of an aggressive side of the fusion genre," says drummer Luke Oswald.

"I pulled ideas from drummers whose styles fit within the fusion label but who also have more of a progressive temperament to their playing. You'll get all the fusion elements, such as linear- and rudimental-based playing, but you'll find everything has more edge to it. I even introduced some double bass drum work, which is new compared to the earlier MIDI packs I've done."
The Progressive Fusion MIDI pack is the third title in Luke Oswald's series of fusion MIDI packs and presents a logic continuation down the path of this tricky genre. Expect a broad palette of grooves and fills inspired by some of the greatest drummers in the field: Vinnie Colaiuta, Gavin Harrison, Billy Cobham and Simon Phillips – to name but a few.
If you're in the market for complex rhythms riddled with syncopations, rudiments, ostinato patterns, punctuations and whatever else that may fit within the confines of eight bars of drums, you're in for a treat. In simpler terms: this is drum MIDI – as busy as can be. Let the ghost note galore begin.
Progressive Fusion MIDI features
Drum grooves and fills inspired by progressive rock and fusion.
More than 400 individually played files.
4/4, 5/4, 6/8 and 7/8 in straight and/or swing feel.
Tempos ranging from 85 BPM to 120 BPM.
Song structure categorization (intro, verse, chorus, bridge, fills, etc.).
The MIDI pack is available from Toontrack and distributor PluginFox, priced $23 USD for a limited time (regular $29 USD).