Toontrack has announced the release of two new titles in the ever-growing collection of EZXs and drum MIDI packs, both compatible with the award-winning drum production tools EZdrummer 2 and Superior Drummer 3.
The Action! EZX presents a fusion of orchestral percussion, sound effects, custom foley and classic drum machine sounds, designed for use in any creative context where beat, groove and tone are allowed to transcend the traditional confines.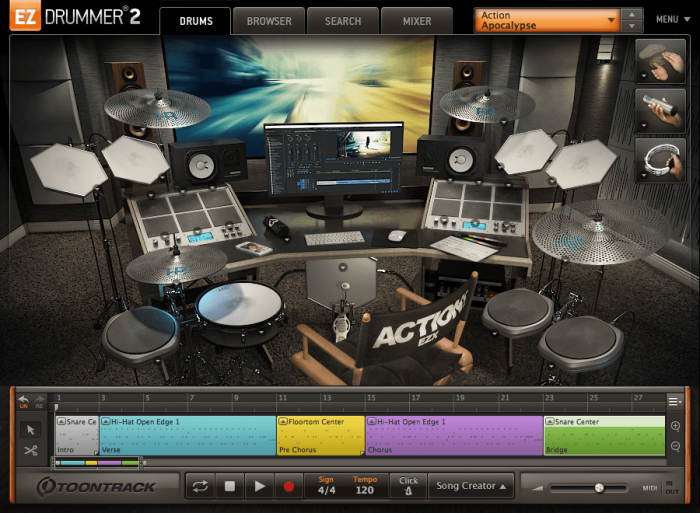 In addition to classic orchestral instruments like timpani, tamtam and timbale, it also captures one-of-a-kind foley, risers, claps, snaps, drops and layered textures of sound never before heard – all intuitively blended, mixed, matched and saturated with various effects in creative hybrid kits. All in all, in excess of 250 individual percussive sounds are presented and used in the more than 21 mix-ready kit configurations included.

This is the perfect percussive montage for ambient soundscapes, creative sound design and any cutting-edge music production – an open landscape of sound, putting you in the director's chair with a seemingly endless sonic depth of field, enabling you to create literally any percussive motif you can imagine. Welcome to let loose your creative self in a seamless dissolve between fiction and reality, classic and modern, organic and electronic.
Action! EZX features
Orchestral and traditional percussion.
Acoustic drums and classic drum machine sounds.
Percussive foley sampled from a rich variety of elements.
Ideal for soundtracks and creative sound design.
More than 450 individual instruments/sounds in total.
21 mix-ready presets with corresponding MIDI grooves.
The Action! EZX is available for 69 EUR / $89 USD.
The Action Drums MIDI pack presents a collection of unique and unconventional grooves designed for use in any dramatic or action-packed scene, soundtrack or songwriting context.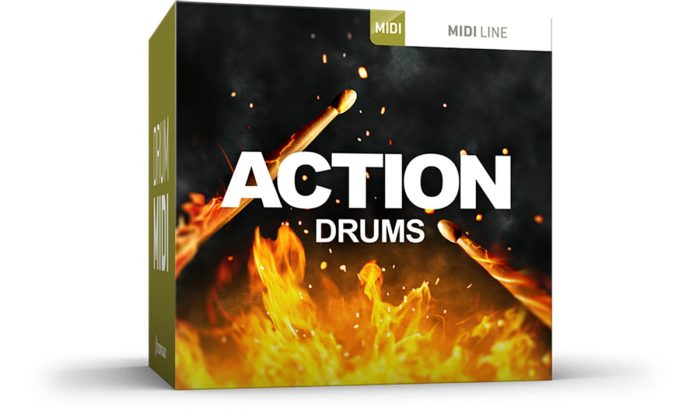 "My aim was to come up with slightly unconventional grooves and rhythmic structures that would serve as a foundation for high-intensity compositions. Having said that, the intention was to deliberately think out any other percussive elements, making each groove stand on its own. I wanted this to be a collection of full drum set grooves that could work as a starting point in a musical piece rather than a complement," says drummer Norman Garschke.

This is the perfect palette of drum foundations for any broad scope writer for film, TV or energetic music in general. Be it grooves for an action sequence, an intense breakbeat-inspired theme, a throbbing electronic track or a raging rock riff, you'll strike a match.

"I think these grooves work great with close to any type of drum sound – from classic acoustic to modern electronic and from tight and small to big and ambient."

Expect one of the most all-encompassing collections of grooves yet. Start writing!
Action Drums MIDI features
Drum MIDI grooves and fills inspired by action movie themes, scenes and soundtracks.
Classic drum beats as well as snare and tom grooves, rolls and runs.
Performed by professional session drummer.
In excess of 380 individually played files divided over ten separate songs/themes.
4/4, 6/8 and 7/8 in straight and/or swing feel with tempos ranging from 55 BPM to 165 BPM (regular and half-time).
Intro, verse, pre-chorus, bridge and fills sections.
The MIDI pack costs 25 EUR / $29 USD.
The new packs are available from Toontrack and distributor Plugin Boutique.