Toontrack has released the Bob Rock EZmix Pack, a new EZmix 2 expansion featuring 50 custom settings by the man who defined the sound of an era: Bob Rock.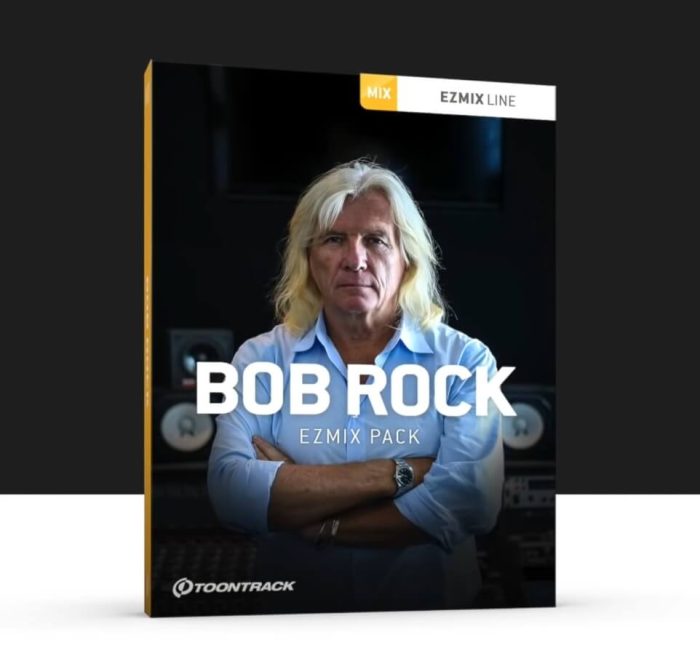 The Bob Rock EZmix Pack marks the second release for Toontrack's ongoing Metal Month campaign. The company already released the Drums of Destruction EZX last week, an expansion for EZdrummer 2 and Superior Drummer 3 by Grammy Award-winning engineer Josh Wilbur and drummer Chris Adler (Lamb of God).
While Metallica's groundbreaking "Black Album" may be one of the more commonly known works in his discography, Bob Rock's engineering and producing credits stretch all the way back to the late '70s and include some of the best selling acts in rock history: Survivor, Bon Jovi, Aerosmith, Mötley Crüe and Bryan Adams, just to name a few. While this collection doesn't necessarily set out to replicate any specific production in Bob's catalogue, it sums up more than three decades' worth of experience working back to back with rock royalty and gives you the broadest possible palette of tools for your mixes.

Expect solutions to common mix issues, guitar and bass tones, vocal settings and much more – not only for heavy rock or metal, but for material across the genres. Welcome to a set of mix tools straight from the hands of the man who defined the sound of an era: Bob Rock.
The EZmix pack is available for 39 EUR.
More information: Toontrack