Toontrack has announced the release of Country Roots EZkeys MIDI, a new title for Toontrack's line of piano MIDI for EZkeys.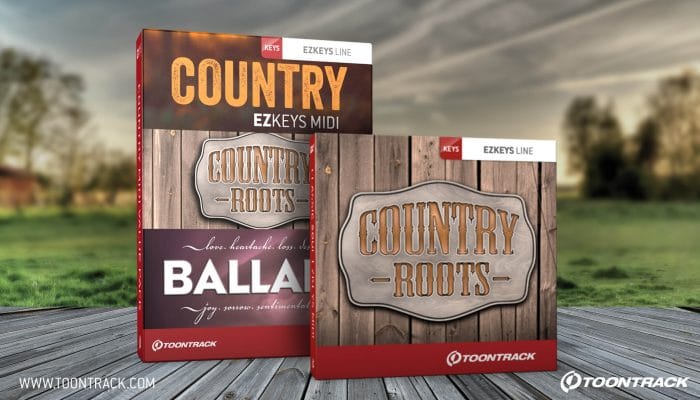 This is the second release of Toontrack's ongoing Country Month, a month-long celebration of all things country music-related. This title is also available as part of a limited-time-only Value Pack, tailored for country and ballad songwriting!

This collection of EZkeys MIDI takes you back to the blues-tinged, fiddle-ridden and boot-stomping days that blazed trails for the broad definition of what we now simply call "country" music. With a massive vault of inspiration touching on the legends of honky tonk, bluegrass and western, the Country Roots EZkeys MIDI pack will transport you back in time and provide an untapped well of inspiration for your next traditional country song. In fact, you will likely find it useful in a lot of your modern tunes as well! When hearing the bare, naked piano variations, it will be evident how much the origin of country has seeped through to the music of today. Start writing!
Country Roots EZkeys MIDI features
Piano/keyboard MIDI inspired by traditional country music.
Performed by professional session player.
3/4, 4/4 and 6/8 variations in straight and/or swing feel.
Intro, verse, pre-chorus, chorus and bridge sections.
The Country Roots EZkeys MIDI pack is available for purchase for 25 EUR. The Country EZkeys MIDI Value Pack is 49 EUR.
More information: Toontrack / Country Roots EZkeys MIDI