Toontrack has announced the release of EZkeys Pipe Organ, a new title in the line of piano/keyboard software and sound libraries.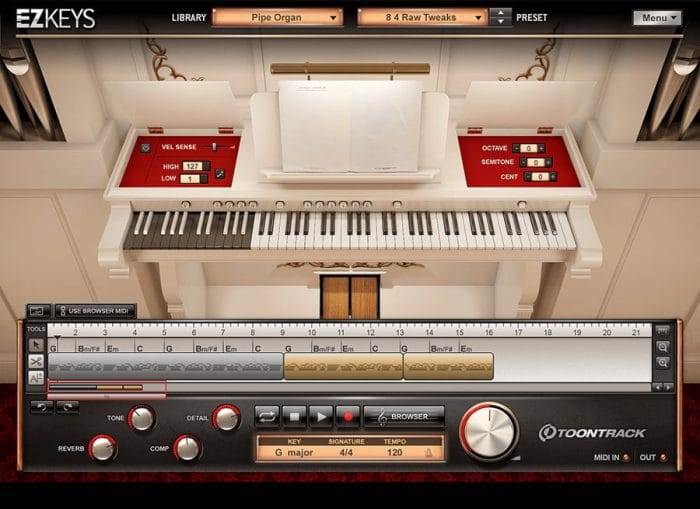 The EZkeys Pipe Organ sound library features the majestic organ found at Sweden's Täby Kyrka, an historic church dating back to the thirteenth century.

It was designed to fit the songwriting-friendly format of EZkeys and includes the most characteristic pipe organ stops and instruments. On top of that, it comes with a generous selection of presets, allowing you to take this epic instrument from its most traditional use to painting completely new, creative musical landscapes.
EZkeys Pipe Organ features
Contains the groundbreaking EZkeys software.
Comes with the extensive standard EZkeys MIDI library.
Includes a carefully sampled pipe organ with the twelve (12) most common stops.
A wide range of creative presets.
The EZkeys Pipe Organ is available for purchase for 139 EUR.
More information: Toontrack / EZkeys Pipe Organ