Toontrack has announced the release of the Hard Rock Grooves MIDI pack, a collection of MIDI drum grooves and fills performed by Michael Miley of Rival Sons.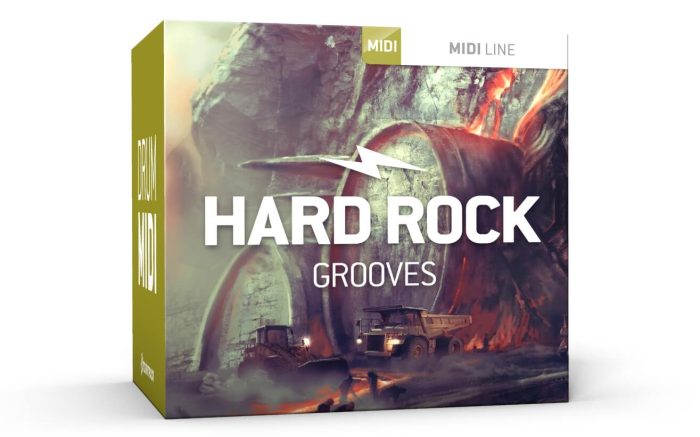 This marks the sixty-ninth individual title in Toontrack's ever-growing line of drum MIDI and the fifth release of the company's annual Metal Month campaign running every year in November.
Any decent drummer can play a basic beat, but not all can throw down a groove. There's a dichotomy between the two that sometimes is painfully obvious. One rocks, the other not so much. In this collection, Rival Sons' sticksman Michael Miley shows that his drumming undoubtedly belongs in the category that rocks. His sense of timing, feel, musicality and overall ability to play rudimentary drum grooves that just scream for a bass, a guitar and a vocal is second-to-none.

In Michael Miley's Hard Rock Grooves, we give you basic drum grooves and fills that are meant to serve as the linchpin in your next batch of hard rock songs. No unnecessary frills or uncalled-for prowess, just great drums that need your music.
Hard Rock Grooves features
Drum grooves and fills inspired by hard rock music of the past four decades.
Performed by Michael Miley (Rival Sons).
Approx. 350 individually played files.
4/4 in straight and/or swing feel.
Tempos ranging from 73 BPM to 178 BPM.
Song structure categorization (intro, verse, chorus, bridge, fills, etc.).
Hard Rock Grooves is available for 25 EUR.
More information: Toontrack / Hard Rock Grooves MIDI Pack