Toontrack has announced the release of the Hooks & Chords EZkeys MIDI pack.
This new collection features anything from basic melodies and harmonies to arpeggiated runs, twin harmonies and all the matching chord progressions to go with them.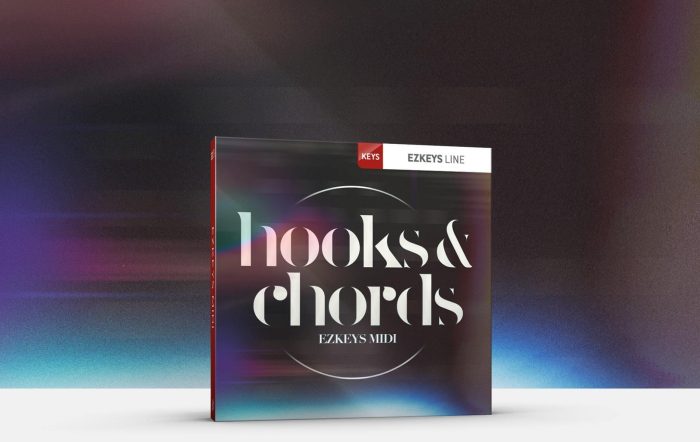 Musically and creatively, the Hooks & Chords EZkeys MIDI pack was made with the EZkeys Dream Machine and String Machine instruments in mind. However, seeing as the content was organized in two separate but related sections in each song – one for hooks and one for chords – it works just as well with any of the available sounds in the EZkeys Line.

It was inspired by a wide range of material covering anything from pop and rock to movie scores and commercial soundtracks. Essentially, this content is suited for any songwriter looking to get instant inspiration for riffs, leading parts or quick ideas for compositions.
Hooks & Chords EZkeys MIDI features
Piano MIDI inspired by pop, rock and score music.
Performed by professional session player.
3/4 and 4/4 in straight feel with tempos ranging from 90 BPM to 132 BPM.
Separate "Hooks" and "Chords" sections in each song with corresponding variations in each.
Intro, verse, pre-chorus, chorus and bridge sections.
The MIDI pack is available for 25 EUR.
More information: Toontrack