Toontrack has announced the release of the Indie Guitars EZmix Pack, a new expansion for their widely popular multi-effect mix tool EZmix 2.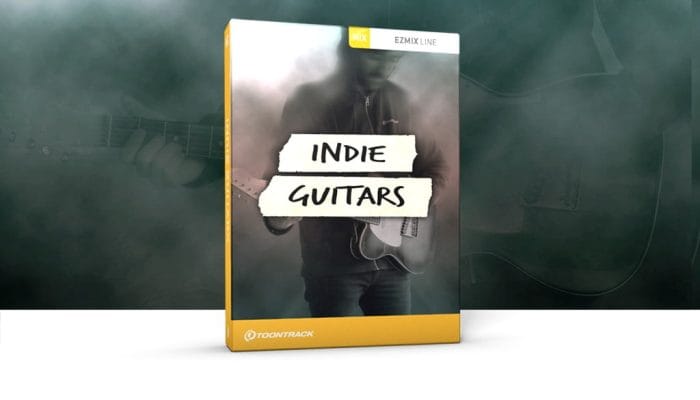 The Indie Guitars EZmix Pack presents a creative palette of guitar tones inspired by indie pop and rock of the past two decades. It includes 50 unique settings based on amp and cab modulation, all saturated by various chains of effects. In total, it paints a vivid picture of guitar tones ranging all the way from out-of-this-world ambient down to candid, clean, dry and distorted.

This collection is for the guitarist, writer or mix engineer who needs a solid collection of classic, go-to tones for any pop or rock track but wants a creative toolbox that takes the idea of what role a guitar can play in a mix to a completely new level. Challenge your track – paint with sound and put your guitars at stage center.
Indie Guitars EZmix Pack features
50 unique guitar tones based on amp and cab modulation.
All tones run through various chains of effects.
Covering ambient to dry, clean to distorted.
Customize each setting by using the two rotary controls in EZmix 2.
The EZmix Pack is available for purchase for 39 EUR.
More information: Toontrack / Indie Guitars EZmix Pack