Toontrack has announced the release of the Indiependent SDX, an expansion for Superior Drummer 2, featuring a massive 25 GB sound library of raw, unprocessed sounds recorded at the Avast! Recording Co. in Seattle, WA.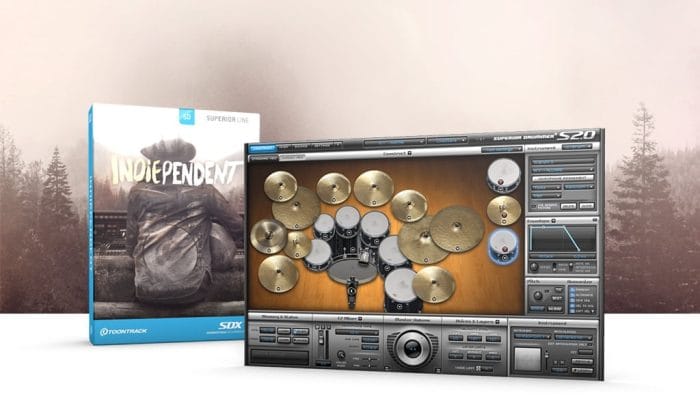 The Independent SDX comes from the same sessions as the widely popular Indie Folk EZX but features the raw, unprocessed recordings. In addition, it comes with two extra complete kits, several additional instruments and a total of sixteen mixer channels.

All in all, you get five complete kits of impeccable, all-vintage and rare drums showcasing an incredible range and detail. Mint condition kits from the '40s through the '60s, all captured in the balanced ambience of the Avast! room using top-tier microphones and carefully selected chains of outboard. Add to that the subtle saturation of one of the thirteen ever made Trident A-Range consoles and you have the key components in the Indiependent SDX.

Welcome to possibly the world's most genuine and unique collection of drums – handpicked for indie music but reaching farther, beyond the divides of a specific genre.
Indiependent SDX features
Vintage drums from the '40s through the '60s.
Five full kits sampled with sticks (Gretsch, Slingerland, WFL, Ludwig and Sonor).
One full kit sampled with mallets (Gretsch).
Approx. 25 GB of raw, unprocessed drum sounds.
10 mix-ready kit presets.
Recorded at Avast! Recording Co. in Seattle, WA.
Produced and engineered by Kevin Suggs.
Drums sampled by Stephen Belans.
Included MIDI library performed by Thomas Hedlund.
The Indiependent SDX is available for purchase for 159 EUR.
More information: Toontrack / Indiependent SDX