Toontrack has announced the release of Movie Scores EZkeys MIDI, a new title in its widely popular line of piano MIDI for EZkeys.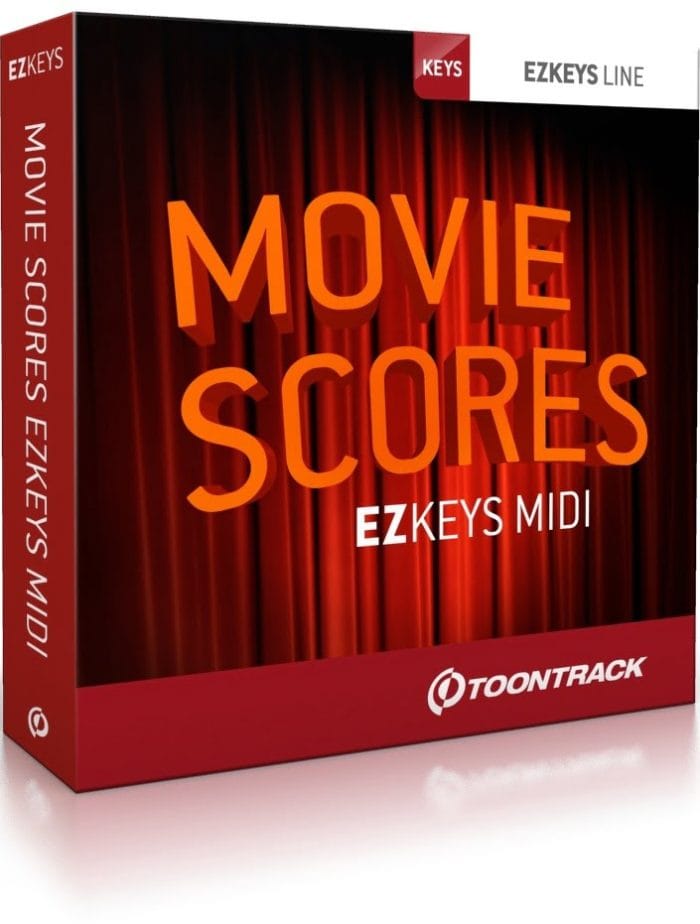 Watch a movie scene. Then mute the sound and watch it again. It will become painfully obvious that one of the most integral ingredients in creating dramatic tension, suspense, horror or any portrayable emotion is music. Just like images, its speaks a universal language that transcends age, gender and heritage – painting vivid harmonic landscapes that makes scenes come to life, take on new meanings and moods. Simply put: music is a storyteller. This collection of MIDI is designed for just that.

Movie Scores EZkeys MIDI includes a truly inspirational collection of piano MIDI for either the scoring writer or the traditional songwriter looking for new, innovative hooks and tidbits for their songs. From daunting and menacing horror-esque passages to tension-packed builds for suspense, frail emotional pieces and classic, romantic material.

Close your eyes, listen and you can see the scenes play out before you. Start writing!
Movie Scores EZkeys MIDI features
Piano/keyboard MIDI inspired by music heard in motion pictures.
Material for dramatic, action, emotional and menacing moods.
3/4 and/or 4/4 playing variations in swing and/or straight.
Intro, main theme, bridge and outro sections.
Performed by professional session player.
The MIDI pack is available for purchase for 25 EUR.
More information: Toontrack / Movie Scores EZkeys MIDI