Toontrack has concluded its month-long Latin journey with the release of the Latin Rhythms MIDI pack, a collection of drum MIDI grooves inspired by the amazing width of Latin music.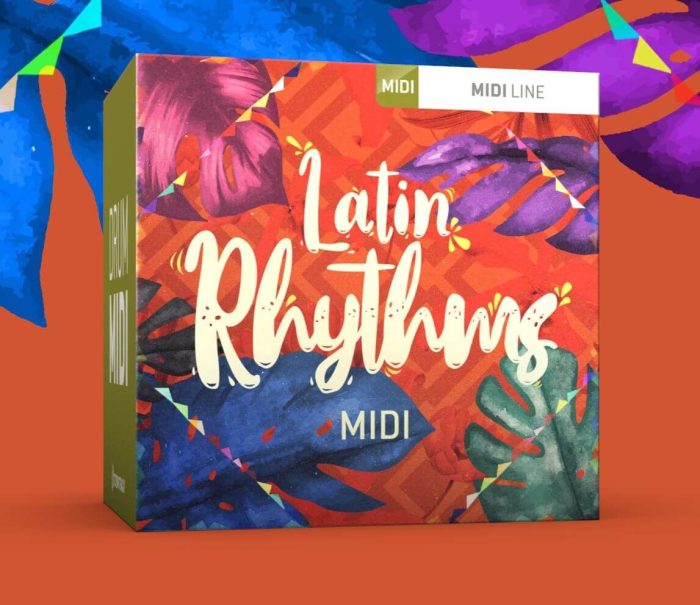 Salsa, songo, merengue, cha-cha-cha, mambo, guaguanco, bomba, caballo, timba – the list of styles that commonly get filed under 'Latin' can be made seemingly endless. One thing is central and infinitely vivid regardless of how it's labeled, though: rhythm. Latin music is arguably the most percussion-driven and multi-faceted style there is in terms of groove.

This collection of MIDI was designed to give you a broad-stroke overview of the tremendous wealth in rhythms and patterns that can be traced back to traditional Latin music. Expect a veritable palette of percussive colors, all expertly performed by Mauricio Herrera – a Cuban native and Grammy Award-nominated drummer with more than 25 years' worth of experience behind the kit.

Welcome to a collection of MIDI that fuses the rhythmic culture, tradition and heritage of Latin America and Cuba. Combine these grooves with percussion and you'll have nothing less than a force of nature.
Latin Rhythms MIDI features
Grooves and fills inspired by traditional Latin and Cuban music (salsa, songo, merengue, cha-cha-cha, mambo and more).
Played by drummer Mauricio Herrera.
Each category contains several four-bar variations in increasing complexity for hi-hats, cymbals, rims and toms as well as a broad selection of fill-ins.
4/4 and 6/8 in straight feel with tempos ranging from 84 BPM to 120 BPM.
The MIDI pack costs 29 EUR/USD.
More information: Toontrack