Toontrack has announced the release of the Power Metal MIDI pack, a collection of drum grooves and fills by Efraim Juntunen, inspired by power metal from the 80s through to today.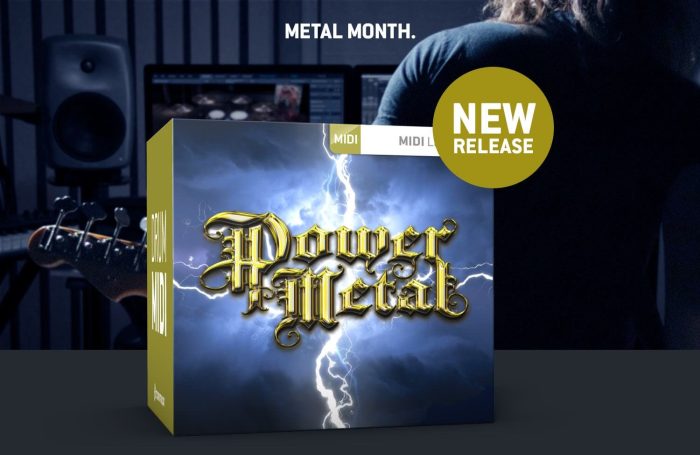 The new release marks the seventieth individual title in Toontrack's ever-growing line of drum MIDI and the sixth release of the company's annual Metal Month campaign running every year in November.
Strip any given power metal song down to the bare bones of the rhythm section and a few simple but key elements emerge: speed, power, accuracy and extreme musical prowess. In respect of the drums, that's exactly what this collection of MIDI is all about. Think the likes of Helloween, Blind Guardian, Iced Earth, Sabaton and Dragonforce and you'll hear the galloping beats, the frenetic bass drums, the rampant tempos and, of course, the odd crushing heavy grooves with all the fills and epic parts to go with them.

This collection of MIDI is a full circle compilation covering the fundamentals of what the genre has had to offer thus far – from the classic late '80s European era that launched the genre, through the often more aggressive and thrash-influenced American style predominant during the 1990s and ending up right where power metal is today: resurgent and ever so vibrant.

This "best of" grooves collection is the perfect match for anyone in need of a plethora of razor-sharp drum foundations for use in any epic metal context.
Power Metal MIDI features
Drum grooves and fills inspired by power metal music from the '80s through to today.
Approx. 465 individually played files.
4/4 in straight and/or swing feel.
Tempos ranging from 110 BPM to 220 BPM.
Song structure categorization (intro, verse, chorus, bridge, fills, etc.)
The MIDI pack is available for 25 EUR.
More information: Toontrack / Power Metal MIDI