Toontrack has launched The Progressive Foundry SDX and Progessive EZX, two new expansion packs.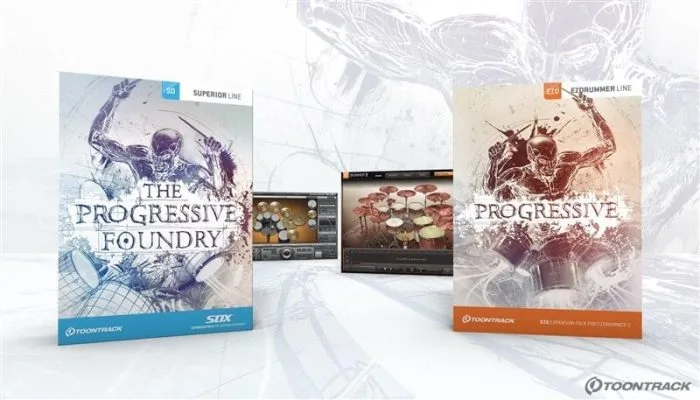 Five complete kits, a total of 17 snare drums, 31 cymbals and five hi-hats – all captured on 26 separate channels and spanning a staggering 63 gigabytes of raw, unprocessed sounds. Needless to say, The Progressive Foundry SDX continues the tradition of its sibling The Metal Foundry SDX and gives you one of the most profound expansions in the Superior Drummer Line.

The Progressive Foundry SDX was recorded at the renowned Sing Sing Recording Studios in Melbourne, Australia, by engineer/producer Forrester Savell. With credits on defining albums by Karnivool, Dead Letter Circus and I Am Giant, Savell is not only heralded for having shaped a few of the most sonically progressive productions in the modern Australian metal and heavy rock scene; his forward approach has also brought him to international fame.

The Progressive EZX features a custom selection of content from The Progressive Foundry SDX for Superior Drummer 2. It comes with three complete kits recorded by engineer/producer Forrester Savell.
The Progressive Foundry SDX is available for purchase for 159 EUR; Progessive EZX costs 69 EUR.
More information: Toontrack