Toontrack has announced the release of new Roots Jazz and Blues Presets Packs.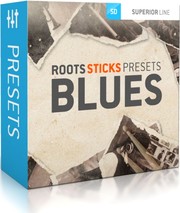 Roots Sticks Presets – Blues
Any Roots SDX owner can attest to the fact that the instruments in this recording sound flawless, that the signal chains used to record them would leave any engineer in utter awe and that the the sonic qualities of the Blackbird Studio A-room speak for themselves.

What some may have overlooked, however, is the creative power of the Superior Drummer mixer and built-in effects! These blues inspired presets will add multiple effects and take you, your music and the raw Roots SDX sounds on a sonic ride through the land of the blues, from big and roomy to ringy, damped or tight and small!

Take these presets as a shortcut to a finished sound or as a starting point to shaping your own mix!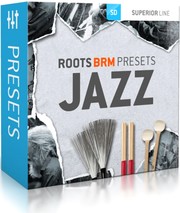 Roots BRM Presets – Jazz
The second you hear the first strike of a snare, a bass drum or the sonics in the Blackbird Studio A-room, you'll know that the Roots SDX sounds speak for themselves.

What someone might have missed, however, is taking advantage of the large mixer and built-in effects to further hone and take this already sensational recording to some place utterly new. So, here is something to get you started: Jazz presets!

These settings will add compression, activate chambers, EQs and take the raw core sounds on a journey from small club-type jazz to far out and reverberant cinematic drums.
The presets packs are available to purchase for 12 EUR / $15 USD each.
Toontrack has released a MIDI update for its Roots SDX – Brushes Rods & Mallets sound library.
Don't miss that all owners of the Roots SDX – Brushes, Rods & Mallets will find an extensive MIDI update in their user account. Subtly brushed ballads, uptempo big band and funky swing are all covered in this large collection of drum MIDI entirely customized for brushes, rods and mallets. FREE for all owners – don't miss!
More information: Toontrack